City of Pittsburgh
South Oakland
Dan Marino Field, 3638 Frazier St, Pittsburgh, PA 15213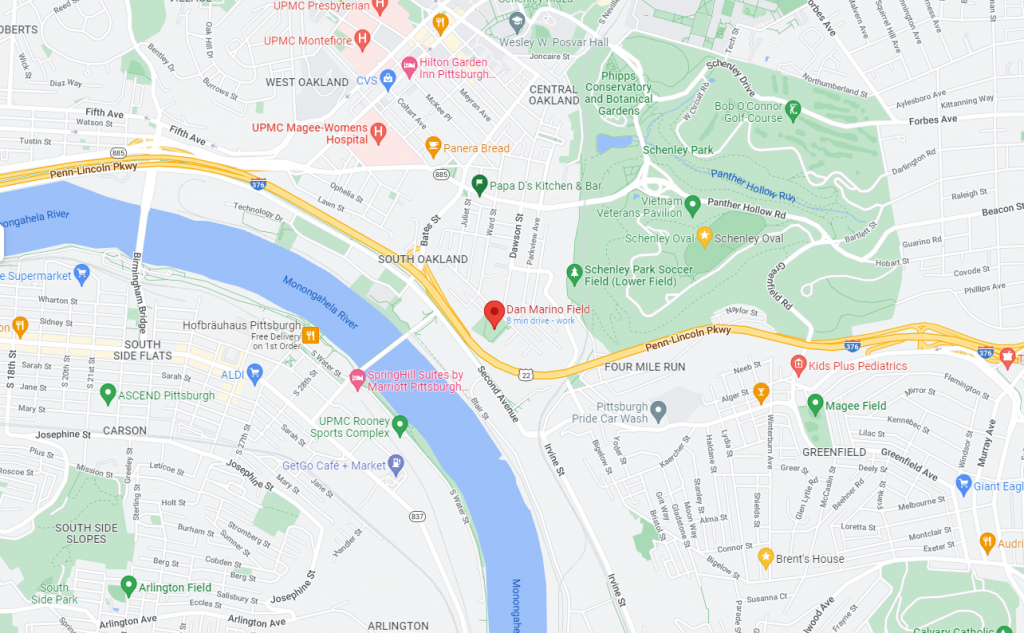 ---
Northside
Richie McCabe Field, 320 N Commons, Pittsburgh, PA 15212
Gardner Field, 1503 Gardner St, Pittsburgh, PA 15212
---
Polish Hill
West Penn Park, 470 30th St, Pittsburgh, PA 15219 – CLOSED
We were informed by the City of Pittsburgh, that West Penn Park is closed until further notice due to required construction. This park will likely re-open in 2023.
---
North Park
Woods Field, S. Ridge Dr., Allison Park, PA 15101
Woods Field, just to left of the Woods Pavilion on S. Ridge Drive.
Lone Pine Field, S Ridge Dr, Allison Park, PA 15101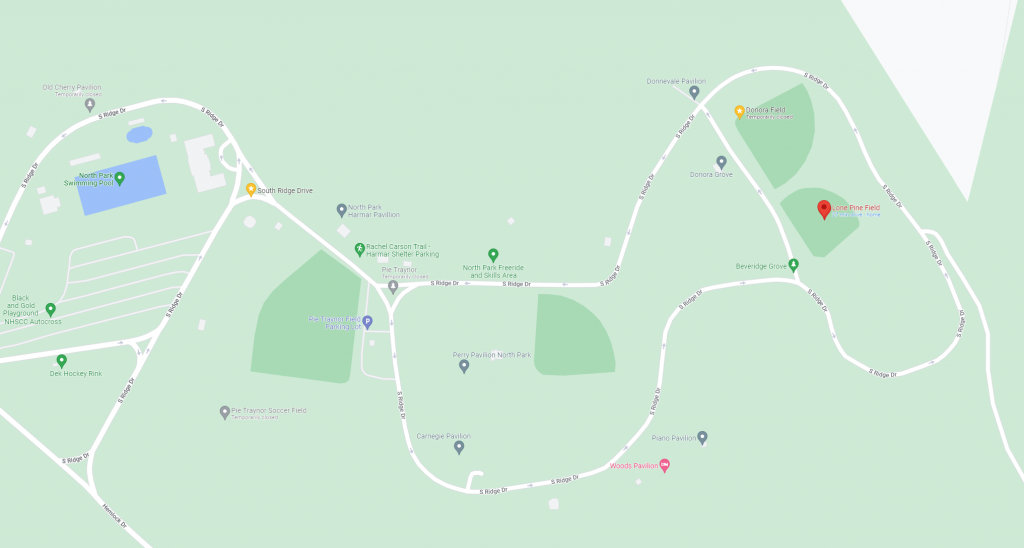 Donora Field, Allison Park, PA 15101